Labradors are known for their loyalty, loving, patient and affectionate nature. They are highly intelligent and very willing to please. They are also playful and have...
Feeding your pet the best dog food and the correct quantity is the first step in properly maintaining the quality of his life. There are many...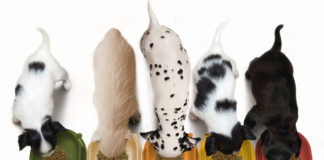 Your dog is your most loyal, trustworthy friend. While having a dog can be therapeutic, fun and beneficial to you in many ways, it...